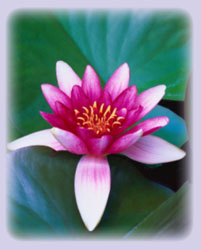 Energy Healing
As a Reiki Master, Matrix Energetics practitioner, and healer, in simple terms, Lorie connects to and attunes her energy field and body to a high vibration of loving healing and transformational energy. And, with the assistance of your guides and angels, and the Archangels, your energy field and body attune to a wholeness vibration, which is our natural, whole and healthy state. This in turn, shifts your field and your physical body to heal or balance, and often many areas of your life change in positive ways... the energy has its own intelligence which syncs with the intelligence of your body. Change happens on many levels of your being (physical, emotional, mental and spiritual) and she often works with your auric field and chakras, and beyond in the quantum field as well, to allow deeper transformation. Healing is really a transformation and return to wholeness and is a process that involves your choice and control through the intelligence of your body. It is a part of a conscious or unconscious inner decision within you to heal, and is intricately related to the path of your soul through this lifetime. You have choice about that path, with awareness and intention, and gentle attention in the heart space.
Lorie receives your consent for the healing and holds space for the changes. You often notice an increase and clarity in your overall energy the same day or within a few days, and positive changes in your life, depending on the depth of the healing. Sometimes what we think are "miracles" happen. There are also often intuitive messages and visions that come during the healing and Lorie shares these with you once the main part of the healing session is complete. Energy healing enhances any other therapies you may be using. It can also be a wonderful stress release.

The healing takes place distance and you can be resting while the energy comes, or if working or in an activity, the energy will still be effective.
You can also learn to heal yourself and others through classes offered in Reiki I, II and III, Quantum Creative Living transformation, and Personal Energy Healing. Please see the Courses and Events page for more information. Lorie offers sessions and classes mainly in White Rock. Please e-mail for more information at Sundancecreativeliving@protonmail.com

Reiki Classes to Become a Healer in Traditional Usui Reiki (Lineage Chart 10th from Dr. Usui - Founder of Reiki Healing)
Reiki I Healing Class

(Shoden) - Learn to heal yourself and others with a very pure universal energy, that you are opened up to in a gentle and easy way (no tests). You learn much about Reiki ... what it is, and how to give it to yourself, others and more, as well as the beautiful history of Reiki. The teaching takes place in a lovely and relaxed setting (distance teaching is also available). You will receive the sacred attunement energy to open your energy and allow the Reiki energy to flow. And you receive an email Reiki I Manual and a personalized Certificate presented to you at the end of the second class. On-going Reiki circles are available to practice flowing your Reiki; giving and receiving healing. The course takes place over 2 afternoons or evenings, usually about a week apart, of three to four hours depending on group size. Individual classes also available. $200. Please call for more information and to register. Truly a gift for you, and others.

Reiki II Healing Class

(Okuden) - Advance and increase your healing abilities. You will learn the sacred symbols used in Reiki and deepen into this beautiful energy within yourself. The energy is refined and honed to heal more exquisitely, including emotional and mental, distance healing and healing across time and space and to the level of the soul, and deepen your healing power. You receive an email Reiki Manual and a personalized Certificate once again. This is a one-day class and you receive more sacred initiations and there is a circle to embrace the symbols and integrate into your life as well. Reiki healing circle also gives you an opportunity to practice your symbols. Individual classes also available. $250. Please call for more information and to register.
Reiki III/ Reiki Master (teaching or non-teaching)
(Shinpidin) This is the final level of Reiki where you start your "mastery journey" and embrace this beautiful level. You will receive your final initiation, learn more about the subtleties of Reiki and the final Master Symbol, enhance and refine your healing abilities even more exquisitely, embrace the energy of this level for you and your life and you can also teach and give the initiations/attunements once you have taken time to embrace this levle. E-Manual and access to all manuals and your Certificate is presented at the conclusion of the class. You will have another day scheduled when you are ready to practice your teaching attunements. Ongoing support is offered ... questions answered. Please call me to discuss. $350
Reiki Circles (Ongoing support to assist you with your healing skills)
Reiki circles are offered a few times each month for anyone holding any of the levels of Reiki to practice/share giving and receiving healing in a group setting and to relax into the energy and become comfortable. Each person receives a group healing and participates in the giving of healing as a group to each other member. Teaching each week to enhance Reiki in your healing and life. Sessions are 15 to 25 minutes each depending on the size of the circle. Snacks and tea in a supportive and uplifting environment. $20.
What is Reiki?

Reiki is a non-denominational system for channeling the universal energy. It is a natural and simple, and easy to learn in a short period of time. And it is an often miraculous healing method which allows you to absorb more healthy, high vibration life force energy. The healer channels energy through their body and it is released to the receiver, most often through the hands. The healer gives the energy to the receiver by performing a sequence of hand positions either lightly touching or hovering just above the receiver's body. This vitalizes the receiver's life force and balances the energy in their body and aura.

A Reiki Master has attuned a Reiki practitioner or healer to be a channel for this energy. And because the healer or Reiki giver is used as a channel to conduct the Universal Life Energy, no personal energy is drawn from the giver. The energy flowing through actually recharges and heals the one giving as well.
The Usui Reiki system has three levels of attunement which are passed through a Reiki Master. Each and every one of us are healers and anyone can receive these first two attunements with time between to assimilate the energy. Reiki can be used for self-healing and to heal friends and family, pets, plants, or to help others beyond your circle or through a healing practice. The uses for the healing energy are unlimited. Some like to complete the third level to work with the master energy and symbol, and others are called to teach and give attunements themselves. Lorie is a certified Reiki Master and offers classes in Reiki on all levels each month. She also offers circles for you to practice your healing and to receive healing as well. Please call, or see the Courses and Events page for class information.

Energy Healing/Balancing/Phone & Distance: Email Sundancecreativeliving@protonmail.com to book an appointment. :)
1 hour: $120
1 and 1/2 hours: $180
Cash and cheques accepted or e-mail your payment directly through your on-line banking.
Square available for an additional $5 for international clients or in Canada. And in person, Visa, MC, American Express and Discover are now accepted ($5). Pre-payment is required prior to the session or class.
Terms & Conditions/Disclaimer
I acknowledge this work and any sessions, events, workshops, content on the website, webinars, streaming, products, teleconferences, etc. are not intended to diagnose, treat, cure or prevent any condition, including: spiritual, medical, psychological or health or energy related. They are intended to be complimentary to and supportive of you and of any treatment you might choose from your licensed health care professional. Lorie Cover is not a licensed Medical Doctor or Health Care Professional. Neither she, nor anyone acting in conjunction with her are licensed Medical Doctors or Health Care Professionals. They do not make any representation or promise regarding the effects or outcome of the products, events, workshops, lectures, teleconferences, webinars, etc. or other items or events (all are for entertainment purposes only). They do not assume any responsibility for any medical, health condition, life event or situation you now have or may have in the future. The Information received through any of these means should not in any way be used as a substitute for advice from a Medical Doctor, licensed Health Care Professional or other licensed appropriate professional. Those participating with offerings of Lorie Cover and assigns need to be emotionally stable and of sound mind.
Participants and their heirs, representatives, successors and assigns, release and waive any and all claims they now have or may have in the future, in connection with the sessions, events, workshops, webinars, streaming, products, teleconferences or work, etc. of Lorie Cover or those who work in conjunction with her, including and not limited to any employees, contractors, agents or any organizations advising, promoting, sponsoring, hosting or otherwise involved in the events, workshops, content on website, webinars, streaming, teleconferences, products, etc. and their heirs, representatives, successors and assigns.
All images, text, information, workshops, teleconferences, webinars, training, products, handouts, etc. are copyright protected and are the sole property of Lorie Cover. They may not be borrowed, used, copied, recorded, reproduced, adapted, altered, modified, taught, simplified, etc. in any way without the written consent of Lorie Cover. No personal recording is permitted.
Copyright 2019.