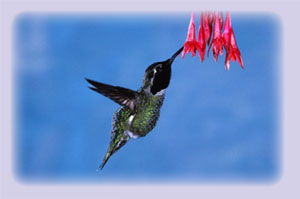 Classes, Circles and Events
Intuitive Development and Card Reading Workshop
Learn to open your own psychic and intuitive abilities and practice readings (includes use of other card decks) and expand your abilities each week ... for anyone with a little experience to a fair amount (includes info from, and builds on, last year's class) ... reading for yourself, friends or as a practice with clients. Develop your own personal heart-centered style in an inclusive, safe and fun group. Different sample decks will be available and you can bring your own as well. Class size is small and teachings are tailored to the individuals and the group. Notes are provided in the main class. $199 for the class or bring a friend $99 each ...
(and option to attend on-going card-reading practice evenings with more teachings included 2.5 hours each evening ... ($40) :)
Meditation and Ascension Energies
You are invited for an elevating, magical meditation ....Archangels and Ascended Masters, with Saint Germaine, will be joining us to connect us more deeply with ourselves, open and transform our energies and bring in beauty and harmony. We will enjoy a peaceful group meditation and the music of the crystal bowls and energy of the crystals ... we are actually in the "dawning of the Age of Aquarius". Bring your favorite crystal(s) or there will be some here available as well. And there will be a meditation to a high-dimensional temple of healing.
You will also be given an activation to lift your vibration to a new level specific to you and your energy requirements and to enhance your life in many ways. During this time you can focus on your life and how you want it to be and you will be deeply empowered. We will enjoy the ever-popular "elixir" - an energy-enhanced (by the high beings) juice and there will be tea and other refreshments. $40 The last circle was really beautiful ...
*New: Fun and Light Distance Quantum Manifesting :)
Simple, unique techniques daily to support you to feel better and get results! The Archangels and I have created a new distance morning session for you to move forward with ease and energy and fun! They will be revealing more esoteric, interesting, and joyful techniques for you to try, and tweak and make your own each day. :) Fun! ... like a summer treasure hunt ...
you will receive daily clearing, supportive energy, extra energy and more balance .... more lightness and moving into more laughter, synchronicity and joy ... relax into the moment and enjoy more and get help to let more of what you are wanting come in ....so, begin to dream ... what will you manifest ... you can communicate with me if you like through the series by email or text and I love to hear your manifestations coming to you!
... and you can join in with just you, or bring a friend .... share the cost, or gift your friend ... $111 for 11 days
This circle will be more grounded, easy, light, fun, really good tips for manifesting what you want, more joy, ... we have all done a lot of energy shifting and the Archangels want us to step in to our happy lives now ... lighten up and have tangible results! "See you in the field" on Monday ... let's dream a new reality right into being together ... (last night I had a dream that was so close to our waking reality, that I pinched myself and could feel it, and was sure I was awake! We are in the new refined energies ... let's really go into our new created lives this summer!)
Daily emails, fun, uplifting, and energy shifts with the Archangels and all of you and me! You can be doing anything at the time of the transmissions (awake or asleep) and you will receive steps and insights and energy each day!
Happy Summer!
Starting Tuesday, July 6th at 8:03 a.m. we will begin the new series ... More to be revealed each day ...
*New: Sacred Light Ascension Activations
The Archangel Raguel has guided me to create a new offering from them for you ... You are invited to join in this new series offered daily for 3 weeks of graduated elevation with the Archangels, activating and harmonizing our energy fields with light and colour. This will be unique and gentle and specific for each one of you.
Week 1 will be mainly the first 3 levels of our aura and our 7 chakras, clearing and stabilizing and opening us up to the next 4 levels in week 2, and finally to levels 8-12 in very gentle ways in week 3.
The clearings, aligning and activations will take place distance each morning from 7 a.m to 7:22 a.m., and you will receive an email with teachings and perceptions each day. You can focus on any desires you hold in any capacity for you life as well, and they will assist your energy to align.
I am gently excited about this new series being offered to us. If you feel it is right for you, let me know. The fee is $122 and you may invite another to join who feels right in your heart and they will be included as well with their consent (you can share the cost with them or gift them under your fee ... two for one price).
We will begin next circle in September. I feel many of us are ready to move to more refined energy within ourselves.
Quantum Creative Living (QCL) Distance Energy Circle: 1
Receive energy each morning in a distance circle with 3 Archangels each day for 11 days of energy. This is to allow optimal "time" to receive and gently unfold and heal and change. Many are ready for more deepening and softening into the new way of being. And "being" is the key word. I know many of us don't have the "time" to sit in meditation for one hour and/or it's nice to just receive the energy without needing to "do" anything. I love to offer this energy as a connector with the Archangels. With the Archangels' energetic support to start, and sustain yourself through your day, the energy just gently shifts, clears, aligns and balances you and helps move you more in alignment with what you are wanting.
It's a gentle process and a gentle way of being. You also receive an email each day with a photo of the Archangels we worked with that day, as well as some small impressions, suggestions, and bonus message cards. :)
Your personal frequency will gently move higher, but in the rhythms of your life for resting and active times. The transmissions will start at 8:22 a.m. Pacific time and run for about an hour each day (time may change if unforeseen circumstances). The energy will not interfere with anything you are doing (or not doing), so you can just go about your day as normal. Again this is exponential too! ... our circle amplifies positive energy ... it's a lovely co-creation and ripples out to help and uplift the energy of our families, friends, co-workers, neighbors, country, earth and beyond. It's a gift for you and a gift for many more. (Have a look on the bottom of "About Lorie" for comments from people who have been in the circles.) New circle begins Thursday, August 22nd $88 for the 11 days or 2/1 if you would like to join with another person. :)
Quantum Creative Living (QCL) Distance Energy Circle: 2
The Archangels bring daily transmissions for 21 days gently bringing you more wholeness unique and specific to you. There are beautiful vibrations and increasing frequencies, colours, and tips and teachings will be offered to take you to new levels of understanding and practice. Your vibration will rise and your life will change naturally, along with the clear, higher frequencies. You will receive emails each day with details and you are invited to once again set intentions if you like ... or soft attention, on what you are wanting to bring into our life ... they truly want to assist us with our happiness and well-being. Gentle, easy, and they connect right with you and where you are at, and your personal desire for change at your own perfect rate. Once again, you can be doing anything and the energy will quietly shift and change you, and fit in seamlessly with your day. It will affect you in wonderful ways physically, emotionally, mentally and spiritually.
The energy will ripple out into your life and the people and everything around you can benefit as well. Please let me know if you would like to join in. I'm very happy and softly excited about these transmissions, and what's being offered with the Archangels as we continue to transform together. :)
New: Quantum Creative Living Distance: 3
Are you ready to access your own inner heart energy and create change together in the power of a group? Give and receive to one another? Learn and settle into accessing this energy with more ease yourself? This level is for anyone who feels resonance and would like to join. It will be a weekly call, with all in the group joining our energy together distance for our own healing to more wholeness, growth, change and to bring into our lives what we are wanting. And we will share some energy with the world as well.
The power of a group of people is far more than the number in the group added up together ... there is an exponential effect that happens and the energy magnifies and ripples through the quantum field, and our perception of space and time here in our waking world. Some have been noticing what seems like miracles in health, careers, relationships and more ... this will eventually be our new normal! We have been changing for some time with the new frequencies coming in; let's join together and amplify our energy and increase our health, abundance, peace, happiness, love and all the other beautiful things your heart is calling you to bring in your life.
There will be a few groups forming ... the optimal number is 8, but anywhere from 5 to 12 will work well. We will meet through an audio call each week for three weeks, and learn and do the practice together. The first circle ... 3 calls with an opportunity to continue on. I am so excited for our new Level 3 groups! (if for some reason you cannot join in a call, your energy will still be connected and there will be further guidance for this). We will have an Archangel working with us each call as well. A journal for recording your intentions, impressions and signs is recommended and for noticing the changes! :)
Quantum Creative Living
Quantum Creative Living for Beginners and Advanced:
Quantum Transformation Evening
Join in for a magical and interesting evening to learn more about how quantum actually works, experiencing some shifts yourself and opening up to some really cool ideas and experiences. There will be some teachings, a video, opportunity to receive quantum shifts on something of your choice, in a fun and relaxing atmosphere. Refreshments and change. $100 or bring a friend 2/1.
Quantum Creative Living 1
This class is a combination of teaching and experience, learning about accessing the quantum field in a more conscious way. Some fun background information will be taught, simple science and examples of how you can apply this to your life in many ways and help others around you too. And there will be an opportunity to watch some examples of how it is applied and then practice what you have learned. There are as many ways, as each of us is unique, to tap into the quantum field to create wonderful change, transformation and healing on many levels - often instantaneous. And it is a beautiful heart-centered process.

Transformation can be profound on many levels and "miracle" healing has happened. Ultimately, you are healing or becoming more whole; this can catalyze that healing and return to more wholeness. Fun and easy! $100.
Quantum Creative Living 2:
The second class will be more teachings and in-depth practice to assist you to expand your consciousness, anchor into the present moment and to be heart-centered. You can shift health, finances, relationships, creativity ... anything that you would like to change can be changed and often remarkably transformed.

We will learn about, and take time with these practices, and help you find your unique way to work with this energy. Feedback is people find these new methods easy, simple and effective, and some have experienced dramatic change in their own lives and those close to them. (Quantum Creative Living 1 is a prerequisite) $100
Quantum Creative Living Circles
Enjoy the energy of the heart and going into deep quiet within, with the added benefit of the power of the group and the angels to play and bring lovely changes to your life. Dissolve away what is ready to go and bring in what you are ready to experience. $40 Music, crystal bowls and refreshments. The last circle was super uplifting and participants noticed much higher energy and joy the next day. (Quantum Creative Living 1 and 2 recommended, but if you feel called and this is right for you now, please join in.)
Quantum Business/Creative Circle
Take some much needed space to explore and create, and time to shift in your energy and move ahead in a supportive group. You have time to explore your ideas individually, meditate, open up, experience the quantum shifts together. Insights and encouragement; gentleness and confidentiality. Particle/Wave ... Practical/Intuitive ... Idea, Feeling/Form Manifested. Playing in the new energy; from linear to circular.
*New Reiki Symbol Creative Living Series
A lovely ongoing circle to offer you an opportunity to embrace the symbols and the pure energy they connect to, more deeply and completely. This is also space for you to explore and open to creativity to bring this beautiful energy into what you are wanting in your life now; and engage more with the energy to bring new ideas into being ... e.g. feelings, career, relationships, tangible things/objects and more ... no limits. We will connect with many new ideas (you can keep some, or all, of your wants inside you as well) and, live in the energy of connection and the grace of Reiki more consistently. We will deepen the practice and learn more each week, time to really focus on you and you life ... in a supportive and gentle group. Includes teachings, refreshments, music, meditation, warmth near the fireplace and uplifting support. $25 Please bring a journal or paper for you to keep your perceptions and intentions. PS no need to know your symbols well ... we will learn and deepen into comfortableness with them as we go.
Traditional Usui Reiki Classes - Lineage Chart 10th from Dr. Usui (Founder of Reiki Healing)
Reiki I Healing Class
(Shoden) Learn to heal yourself and others, as well as the history of Reiki. You will receive the sacred energy to open your Reiki healing channel in a beautiful ceremony set to music during the classes. This is easy to learn and is a lovely way to raise your vibration and enhance your life. You can also apply the energy to pets, plants, your home and food for example. Come learn about this sacred non-denominational form of energy healing. Manual and certificate at completion of course and on-going Reiki circles are offered to practice giving and receiving healing. $200. Refreshments provided. Please call for more information and/or to register. Next Classes registering for August: varied dates and times are available ... pls call or email to discuss. :)
Reiki II Healing Class
(Okuden) Increase your healing energy to a higher more powerful level. Learn the sacred symbols and how to use them for deeper healing and to send healing across distance and time. You will also learn many extra ways to apply Reiki to your life, the lives of others, plants, pets, and surroundings. You will receive two sacred energy attunements to open your Reiki healing channel further. Also, a second level manual and certificate are provided as a part of this course. This is a one-day class and ongoing Reiki circles and support are offered to integrate your new skills. $250. Please call for more information and/or to register for this level. Registering for August ...varied dates and times are available ... pls call or email to discuss. :)
Reiki III Reiki Master Healing Class
(Shinpiden) Increase your healing energy once again to a higher frequency and more powerful level. You will learn the sacred Master symbol and how to work with it and apply this energy to your life and the lives of others. This level offers the opportunity to integrate your Reiki mastery abilities personally, and also if you choose, to open to teach and give the initiations and attunements. You will receive the sacred energy attunement to open your Reiki healing channel to begin your mastery journey. A master level manual and certificate are a part of this course. The class takes place initially during one day and it is recommended you attend ongoing Reiki circles as well as an Attunement practice class to be scheduled when you are ready to begin teaching. Ongoing support is offered to integrate your new skills. $350 Please call for more information and/or to register for August; small class size; please call to register.
Reiki Circles (Ongoing support to assist you with your healing skills)
Reiki circles are offered several times each month for anyone holding any of the levels of Reiki to practice/share giving and receiving healing in a group setting and to build community. Each person receives a group healing and participates in the giving of healing as a group to each other member. Teaching each week to enhance Reiki in your healing and life. Sessions are 15 to 25 minutes each depending on the size of the circle. Snacks and tea. $25 for Level I's, $40 for Level II's and $40 for Level III's (you receive healing from Lorie as well during your turn. *New Reiki teachings each circle. (Pls e-mail, text or call to confirm you will be joining :) Next circle is Thursday, August 22nd 7:30 - 9:30 pm.
*New Archangel's Teachings ~ Series of 3
Join in for a wonderful gathering to learn about the new teachings Lorie has received from the Archangels. As we continue to grow, evolve and rise in frequency, we are being offered new, light ways to work with our energy and the energy in our lives and with others ... we are now open to new possibilities and our new, more integrated selves are ready for lighter "techniques" :) The Archangels will be present for each during this workshop. The techniques have a beautiful lightness and clarity and joy in them. Come join in transform! :) Series of 3 Simple Teachings to Embody in Your Life ....
Personal Energy Healing Chakra and Aura Class
This course is a combination of teaching and guided meditation. You learn about your energy system starting with the root chakra and the corresponding auric layer and the connection to your body, emotions, mind and spirit as well as your "hara dimensional level" and your "core star" or divine self. Each week you learn a new level and build on the level from the week before. We will be working with the Archangels and Ascended Masters to return our energy to its highest form of wholeness. The course takes place over 4 weeks to allow for learning, stabilization, healing and integration.

The space that is set is a loving, nurturing and inclusive circle and the power of the group supports each and every one in their own rate of development. Lorie also opens the energy of the group to your background and spiritual beliefs, personal guides and the Archangels (if this resonates with you) to enhance the growth and healing experience.

In summary: Learn to sense your own chakras and auric layers; clear, charge and balance; align your true intention (purpose) on the hara level, experience deep healing, and allow your divine essence to flow through all levels of your being transforming your life. A companion CD (beautifully recorded and mastered by Chris Fowles) ($20) with Lorie leading you through a guided meditation is available to practice. Notes will be emailed to you. Certificate at completion of course. Please call for more information. $299 or $75 per week. (Please note the class is as a whole - it is important to attend each week).:) Registering for September.
Young Adult Courses
Join us to learn more about yourself and many interesting topics. We will have classes on Power Animals, Card Reading, Quantum Feild, Reiki, Past Lives, the Archangels, Manifesting, Dream Interpretation and more. Consent form from your parents or guardian needed if younger than 19 years of age. New classes starting for August Please e-mail for more info and to register!
Chant/Meditation/Singing: White Rock
Join us for a joy meditation and singing and chanting with Deva Premal's chants and other uplifting songs. No singing experience needed and if you like, you can just meditate and listen. Short check-in and stories to lighten our vibrations and return to joy and wholeness. Refreshments. $20.
Dream Workshop and Circles
Dream Interpretation Workshop:
Would you like more insight into your night dream-time? We live in our waking reality, sleep, and "wake up" and live in the dreaming reality. Remembering, understanding, re-entering your dreams, parallel realities, guidance, symbols, animals, name meanings, journal techniques and more. Aligns with Robert Moss's beliefs and teachings as well. If you have a dream to share, please bring it with you (written or memory) :) $99
There will be a new dream circle forming at the completion of this class for those who would like ongoing learning and sharing their dreams! (Pls see below.)
Dream Circle:
Ongoing circle 2 - 2 and 1/2 hours to share our night dreams and interpret and explore the deeper meanings and implications. In the circles we delve in to different areas each circle: basic questions to consider, how to explore your dream, experiment with unique approaches, bring through energy as well as information, understand your past and shape your future, interpret symbols, animals and name meanings, and dream re-entry. We learn, grow, change and bring the information and energy into our waking lives in a nurturing, light, yet deep and sometimes playful environment. Also we will watch some video featuring Robert Moss, a renowned dream expert. $20 each circle. Please call for more information and to register. (Workshop offered above, but not necessary to attend the circles).
Payment by
E-transfer,
or Square: Visa, Mastercard, American Express or Discover +$3-$5.
We welcome you to check back at the web site regularly for updates. Thank you for visiting!
E:mail Sundancecreativeliving@protonmail.com
Sundancecreativeliving.com