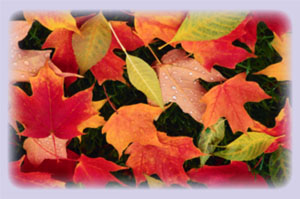 August
"Take a moment to think about something you want to do with your life. Are you waiting for anyone to give you permission to do it, or to help you out before you begin? If so, are you willing to give yourself permission to do what you want? Do so now. "
Quote from "Creating Money"' by Sanaya Roman
"Giving thanks will lead you directly to your heart and your abstract mind. By giving thanks, you bring light into your crown center at the top of your head, through the doorway of your heart. Because of the increased light and new heart opening, your innermost self and the Universe can send you many ideas and gifts. These gifts may unfold in a week, or month, but you have created an opening for many good things to come to you. "
Quote from "Living With Joy" by Sanaya Roman
"Expand your consciousness by thinking of the activities in your life right now. Ask questions such as, "What is the true meaning of this activity? How does it fit into the larger picture of my life? How is what I am doing adding more light to the world?" You can receive much information about your specific life purpose and how you may carry it out simply by asking for this information."
Quote from "Spiritual Growth" by Sanaya Roman
"Think of the Solar light, and bask in it. Picture yourself becoming a more beautiful and perfect light. Your inner light is becoming clearer, more balanced, harmonious, and radiant. Each moment you bask in Solar Light, you are fulfilling one of your soul's purposes: to become a more beautiful and perfect light."
Quote from "Soul Love" by Sanaya Roman
Community
The sites and contacts below are people investing their energy in loving ways. Have a look at their sites or give them a call. These are talented and spiritually-minded people with open hearts!
Blue Moon Healing
Janice Whitty is an amazing healer and a close friend. I have known her for 18 years in this life and for eons beyond that. She has one of the warmest hearts and gives the best hugs. And all that love translates into her amazing and wonderful healing abilities!
She has studied and practiced energy healing methods for over 20 years. She completed first degree Reiki; courses in Shiatsu theory & technique, anatomy, physiology, bio energetics & counseling skills and acupressure back in 1991 and 1992. Since then, Janice has studied and practiced Reiki and is now a Reiki Master. She also practices Focusing, Polarity therapy, the Brennan Healing Science, dance therapy, Chi Gong, So Tai, and Jin Shin Do Acupressure, dream journeying, sacred sound, auricular therapy, and intuitive development.
Janice sees healing, not as something that needs to be fixed, but rather life in itself as a process or journey. Yet gratefully, she feels, whether positive or negative, there is something to learn from all people and experiences in life. With a heart-centered approach, one of her primary missions is to assist others on their journey. This guides and supports all of the healing modalities, courses, or wellness solutions she offers. Whether in a private (one-to-one) energy-healing session or in a group setting, a safe and supportive environment is created. I highly recommend her services. She is currently focusing on building a health and well-being business and can show you how to build one too. You can contact Janice at 778.893.7191 or www.bluemoonhealing.ca

Lori and Steven Fields
Lori and Steven are a lovely couple who I have known for a number of years who live in the Lynn Valley area in North Vancouver. They are heart-centered, kind and genuine and offer complementary energies through their healing work. They most often heal together to amplify the energies and because they work so well together as a couple! I thoroughly enjoy their company and wonderful humour, as well as their astuteness and generosity. They are both Reiki Masters and Steve also works with crystals clearing, balancing and strengthening the chakras as Lori heals and senses the client's energy flow to create greater harmony and healing. Lori is also a certified counselor and often receives intuitive impressions and information for the client which she offers at the end of the session. Steve also senses energies and often shares his impressions of the energies and especially the energy flow and vibrancy of the chakras.
I have received Reiki sessions several times from Lori and Steve and their healing is powerful, relaxing and beautifully transformative. I always feel refreshed, balanced and any aches and pains vanish by the end of the session. Their intuitive impressions are rich and healing as well! I highly recommend their Reiki healing treatments. They are also offering a course on the chakras and more classes and circles to come. Please feel free to give them a call for more information and to book an appointment. And if you're lucky, you might be around on the occasion Steve has cooked up one of his wonderful curries or Lori any of her wonderful dishes; especially her pies! Lori is also now an author and her book 'The Vision' opened my heart and at times moved me to tears. You can pick up a copy at Whitby's books or email to find out other stores where her book is available. You can reach them at 778 788-1243 or email lorifields@shaw.ca or visit their web site at www.intuitivehealing.ca


Lydia Nagai Photography
Lydia is an amazing photographer. She brings her great qualities such as being genuine, sensitive and fun to her work. She can make you look good even on a bad day! She has a lot of experience and a very artistic eye. Lydia brings a fresh energy to her work and gives you a finished product that is unique and polished. She is gentle, yet strong and she is a good communicator as well as listens and understands your needs and what you are looking for to fit your style.
Visit her site and you'll see what I mean! Weddings, portrait, fashion ... whatever you are looking for; she is a professional and also has desirable quality of being easy to work with! You can contact her at 604 626-1402 or through her web site at www.lydianagai.com


Naomi Horton
Naomi Horton is a lovely young woman with a joy for living and a zest for styling and hair. She loves to cut, colour, style and help you look your best you! She is intuitive, creative, energetic and fun. She will listen to what you are looking for, make some suggestions and ultimately give you what you decide is the best for your look. She has an eye for detail and she takes her time to do beautiful work with your hair. She is also a strong and clear healer, recently completed her Reiki Master certification, and often flows her Reiki as she shampoos your hair or gives you a shoulder massage to relax you and release any stress. She is offering full Reiki sessions or shorter chair sessions to relieve stress, for healing, or clearing for manifesting.
Naomi is friendly and open and enthusiastic. She works well with any age and is available for grad hair "up-do's" as well. She works in the Langley area. Contact her for an appointment for yourself or loved ones; you will be glad you did! Her healing is gentle but powerful as well. Book a Reiki session with her today! She is also adding new, interesting events each month. You can reach her by text or phone at 604 908-1527 or email at Naombeam@gmail.com.

Healthy Monkey Cafe
Cafe by Tao
Cafe Tao is an established organic raw food restaurant open since March of 2012 in North Vancouver. The food is heavenly and the prices are quite divine as well - "divine" as in reasonable! Agathe is the owner and is a lovely, astute woman with high energy and a beautiful friendly heart-centered way of being. Everyone there makes you feel at home and welcome. The food is prepared with love and will raise your energy. And the decor is welcoming and warm and bright. Agathe has a vision of community and there are also events going on almost weekly.
The cafe is open 8am - 8pm Mon-Fri and 8am - 8 pm Fri and Sat; holidays 10am - 6pm. Come enjoy a scrumptious meal and enjoy the ambience. I can vouch that the lasagna and fresh coconut milk are really delicious, as well as many other of the dishes. The web site is Taoorganics.com and the new address is 210 - 150 West Esplanade, North Vancouver. Tel: 604 971-5708.